The Problem With The Big Bang Theory...
butmyopinionisright: I've been meaning to post something about The Big Bang Theory for a while now but it's taken me 'till now to really understand what it is about the show that makes me uncomfortable. I'm not exactly a believer in the whole "only write about the things you like, don't trash the things you don't" trend which seems to be plaguing comments sections in negative articles lately,...
The crazy thing is.. you don't know who's going to "Make It". The same guy who seems delusional about being the next big rapper becomes the next big rapper. It's hard to do it, but try to not shit on someone's delusional dreams of grandeur.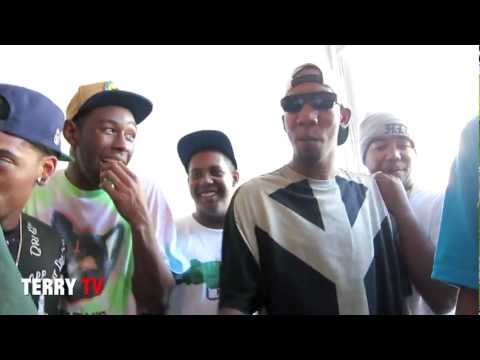 ayyee!
dcpierson: I swear to God, if one more human fedora, one more walking autobiographical-screenplay-about-a-girl-who-was-really-named-like-Sara-but-in-the-script-is-named-like-Xylophone-for-some-reason gives me the smarm-eye when I'm pulling into the place where I often get coffee, I'm declaring a race war on my own race.
Meltdown Comics + NerdMelt + Friends: SUMMAHFEST... →
meltdowncomics: That's right kids. It's time, once again, for the free and bizarro party known as Summahfest, presented by The Meltdown with Jonah and Kumail! On Saturday, July 28th at 2pm, come and behold the wonders of Summah- squirt guns, food, libations, chewing gum, hula hoops, watermelon,…
: Stand Up Comedy Nerd Out: Part 1 →
dangatorium: By Andy Sandford Whenever I find myself at a party or a bar, drained by the task of holding up one end of a forced conversation, the question inevitably arises: "what do you do?" This question, in itself, is a vague one. It could technically be answered any number of ways…I do…
Writing About 2Pac In Los Angeles, A Place It...
dcpierson: I wanted to write about listening to 2pac in Los Angeles.  It was an idea I'd had for a while and this afternoon I'd written the requisite 750 words of the long thing I'm writing right now, the 750 words I must write on it every day in order to go to bed having pleased the gods, permitting me to sleep the sleep of the just, or so I decided like a week ago after listening to a bunch of...
Justin Decker: Transitioning from Club Comedian to... →
jddecker: I'm tired of performing in front of sold out crowds in comedy clubs night after night, hooking up with gorgeous drunk coeds only to be dumped as soon as they realize I don't hang out with Nick Swardson…I'd much rather perform in some cavernous art gallery or in the back of a comic book store in…
Was this a crock of shit or was it for real? I... →
1 tag
ball so hard muthafuckas wanna find me but first... →
Im So Over Seeing Bitches With Fucked Up HairCuts....
I agree
"I'm really scared for my generation, you know. The thing that scares me most is Tumblr. I hate what Tumblr has become. Because it like, it reminds me of those clique-y girls in high school that used to make fun of everyone and define what was cool, but in five years, when you all graduate, that shit doesn't matter. No one gives a fuck about that shit. Instead of kids going out...
8 tags
1 tag
As much as I love that kid rebecca i wish she wouldn't piT so many GIFs. It crashes my browsers :/
5 tags
7 tags